Francisco Giraldo
Backend Developer
---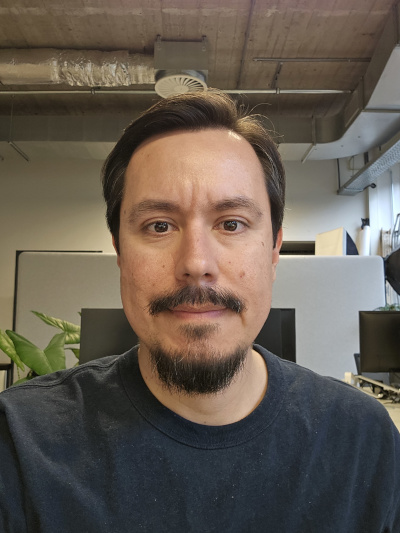 Passionate Backend Developer with over 8+ years of professional experience as a Web Developer. Francisco has worked in a variaty of projects from creating solo from scratch websites and small web applications to work in teams creating, maintaning and improving large high traffic web apps. He's last work experience was very exiting for him as he got to know how apps with a global reach could scalate by moving legacy or new features into microservices and using queue messaging for heavy processing.
---
Currently Interested In
Domain Driven Design, Service Oriented Arquitecture, Event Driven Programming, REST APIs, SOLID, DRY, KISS, Design Patterns, Test Driven Development, OOP, Clean Code.
Work Experience (Last 5 years)
PHP backend Developer
Fast paced startup with a global e-commerce platform with millions of users. The company is working on scaling the platform by moving the main WordPress website to microservices written with Laravel. Started initially fixing bugs and improving features of the web application. Later joined the Supply team which was in charge of the functionality to add the products to the the site.
Contributed to scale the company's existing system by leveraging functionality into microservices.
Contributed to improve the internal operations system by creating and improving existing processes.
Investigated and solved production issues/bugs by debuging and using logs.
Techonologies:
PHP
OOP
Laravel
SQL
Docker
GIT
PHPUnit
Javascript
AWS
Algolia
Redis
RabbitMQ
Metabase
Continous Integration
Web Development Engineer
Worked creating a Django website using Wagtail CMS.
Development of the backend as well as the frontend.
Techonologies:
Python
Django
TailwindCSS
Docker
GIT
PostgreSQL
Product Engineer
Worked remotely 4 years for this small digital agency from New York city. Learned coding using best practices like code reviews, clean code, linters and continious deployment.
Developement of more than 15 medium websites and web applications.
Techonologies:
PHP
WordPress
Laravel
React
NodeJS
TailwindCSS
GIT
Continous Integration
MySQL
Contributed developing features and fixing issues for this large audience e-commerce website. The company is scaling now by moving to a services oriented arquitecture.
Milo Pet Insurance
Built a NodeJS/React app where people could buy insurance plans for their pets by using an interactive multistep form connected to a Caspio backend and Stripe subscriptions.
Built a complete website catalog of modular homes with a search + filters page, forum and admin dashboard. Github: github.com/Fcog/modular-home-owners