Francisco Giraldo
Senior full stack web Engineer/Developer
---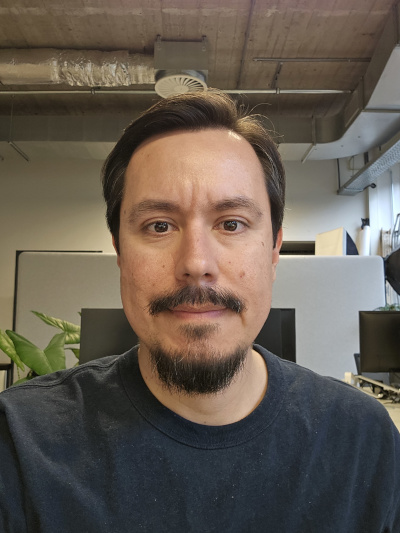 Passionate Full Stack Web Developer with over 8 years of experience building and maintaining websites and web apps. Francisco has participated as lead developer in the design, implementation and maintenance phases of many small and medium web projects. He enjoys designing and coding using best practices and methodologies for ensuring a performant, scalable and maintainable code like SOLID principles and Pattern Designs. He also enjoys mentoring junior developers with code reviews and guidance.
---
Work Experience
PHP backend Developer
Creative Fabrica is a fast paced startup that has a big e-commerce platform with millions of users created with WordPress. The company is working on scaling the platform by moving to microservices written with Laravel. My job here is to fix bugs and update the main WordPress website with new requirements.
Development of new requirements for the main website using PHP OOP combined with Wordpress.
Bug fixing.
Techonologies:
PHP
WordPress
Docker
GIT
PHPUnit
Continous Integration
Web Development Engineer
Worked creating a Django website using Wagtail CMS.
Development of the backend as well as the frontend.
Techonologies:
Python
Django
TailwindCSS
Docker
GIT
Product Engineer
I worked remotely for this small agency from New York city. Here I learned very good coding practices like doing code reviews, creating clean code, using linters and setting up continious deployment.
Lead developer of more than 20 small/medium size WordPress websites.
Lead developer of 1 NodeJS/React website.
Mentoring junior developers with code reviews and 1 on 1.
Assist to meetings with clients.
Techonologies:
PHP
WordPress
TailwindCSS
GIT
Continous Integration
Web Development Engineer
I worked here for a big media/newspaper company from my home country.
Development of multiple small websites and landing pages with WordPress and Drupal 6.
Maintainance of the company's main high traffic websites and webapps.
Assisting to the company's tech meetings.
Techonologies:
PHP
WordPress
Drupal 6
GIT
Symfony 1
Web Developer
I worked as a freelancer for 2 clients from the USA.
Created more than 10 custom WordPress websites.
Junior Developer
This was my first experience working in a Startup company. Clients were from the USA but I worked in the company's local office.
Assisting on the development of WordPress and Drupal websites.
Development of an app using the Facebook API.
Assist to scrum meetings.
Junior Developer
I moved to Bogotá to start working for this big marketing agency to work for the Avianca team, the biggest air flights company of Colombia.
Created multiple interactive contests apps with the Facebook and Twitter API.
Junior Developer
Worked for this small company as webmaster and also as web developer.
Maintained the company's main website made in Joomla.
Created a quiz app with PHP.
Intern - Support Engineer
I worked for this big international company as an intern in the area of Marketing and later was hired as a contractor.
Helped migrating the consumer feedback system from American data to Colombian data.
Assist reps on the use of the system.
Latest Projects
Modular Home Owners
Real State web application with an advanced homes search filtering and a forum.
GCC
Main website for this important cement company with headquarters in Mexico and USA.
The Better Arguments Project
Beautiful minimialistic design created with flexible reusable blocks.
---